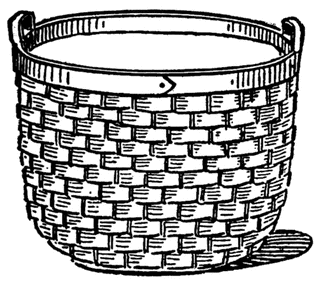 Congratulations to Montgomery Blair High School!  Blair was honored on February 16 with the Maryland Excellence in Gifted and Talented Education (EGATE) award. It is one of just five schools statewide—and the only high school—to receive the prestigious award, which recognizes outstanding gifted and talented education.  MCPS actually issued a press release!  For those readers outside of MCPS, Blair's Math Science and Computer Science program is a perennial of rival of Fairfax's Thomas Jefferson High School for most Intel wins.  The school also houses a highly regarded communications arts program.
Here are the application requirements for an award to the school.  ALL criteria must be met to qualify:
Administrator shows leadership in expanding/improving programs and services for gifted and talented students in the school or school system.
Administrator allocates resources (time, people, money) to expand and improve gifted and talented education programs and services.
Administrator leads the expansion or improvement of parent, community, and/or business partnerships that directly support the education of gifted and talented students.
But wait!  There hasn't been any mention of this on the school's own website.  No announcement on the school listserv.  Nor in the school's award winning paper.  What gives?  Isn't the school justifiably proud of the award?
Hmmm.  Well there is this story in Silver Chips.
…Student Member of the Board of Education (SMOB) Alan Xie spoke with members of Blair's Students for Global Responsibility (SGR) about the Gifted and Talented (GT) label Today. SGR is working with the countywide organization Montgomery County Education Forum (MCEF) to remove the GT label in elementary schools across the county.

Student Member of the Board of Education (SMOB) Alan Xie met with Blair's SGR after school today.

According to SGR sponsor George Vlasits, the club is currently working to inform Blazers about how the Montgomery County Public School (MCPS) system begins separating students in second grade. After seven-year-olds take a test, they are sorted into the GT track or the non-GT track. "The [non-GT] kids get very little opportunities," Vlasits said. "They would like to try more challenging material but those things won't fly." According to Vlasits, due to a discrepancy in teacher expectations, it is hard for students not on the GT track to get into magnet middle schools or magnet high schools. "If [non-GT] are constantly told they cannot perform as well as GT kids, they will eventually believe it," he said. "It gets back to what we do early on…."
Ah, it's our good friends the
MCEF
, they of the "no labels, no limits" campaign!  (I've written about them in the past, such as
here
.) I don't know about you, but it strikes me as rather…icky…to have a club adviser pushing a personal agenda through a student group.   Particularly one that essentially is about sowing divisiveness in the school's community.
Worse, Mr. Vlasits' comments are patently wrong.  "They would like to try more challenging materials but those things won't fly."  Fly by whom?  Please!  Last time I checked there is no gatekeeping for accelerated and enriched instruction in MCPS (some would argue that's the problem).  Any student or parent of a student showing the willingness and interest for more advanced instruction ask for it and get it.  Not there is a lot to ask for–we're essentially talking accelerated math instruction, and in future that is going to be ratcheted back now that MCPS has decided that it over-accelerated in the past.  Plus a smattering of William and Mary.  So please show me this "GT Track" because I and other GT parents haven't been able to find it in the 10+ years I've been around MCPS.  Instead we hear over and over and over again that GT identification is completely meaningless.  (40%+ identified as GT.  Thanks MCPS!)  Is he talking the Centers for the Highly Gifted perhaps?  Well, that program is there to meet the legitimate needs of outlier students whose needs can't be met in a regular classroom.  Kids who would otherwise be bored and alienated in school. Is that what he's advocating?   Denying the right of every student to learn something new every day?  Because it seems like the total elimination of all honors, magnet, Center, accelerated etc. etc. classes and programs is the only thing that will satisfy.